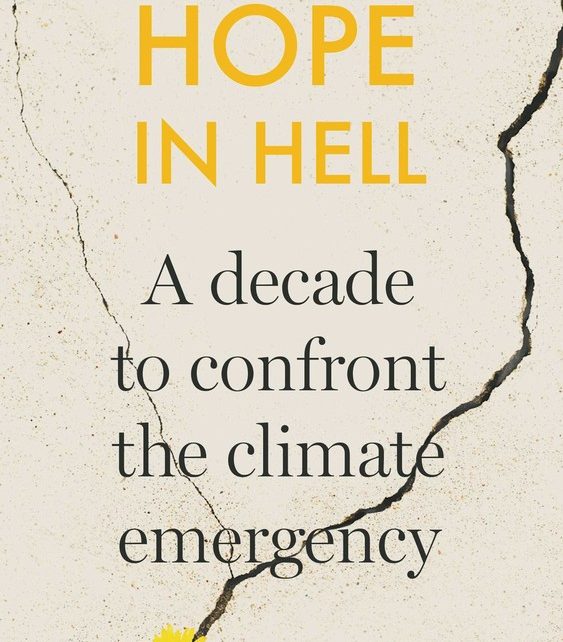 Yesterday, I was lucky enough to participate in a very special event which I am very grateful to and so I needed to share some of my impressions and takeaway.
Because I've been following the latest and recent stunning and must-read work by John Elkington "Green Swans: the coming boom in regenerative capitalism", I've found out about the Book Club hosted by Volans.
The theme of yesterdays book club was the most recent book from Jonathon Porritt "Hope in hell: a decade to confront the climate emergency".
In his presentation and also in the introduction of the book he says that "climate change is seen by most people as an emergency of tomorrow".
Although, we are facing a time where there is no more space for incremental changes. That's why he emphasizes the importance of the decade that already started this year. If the Sustainable Development Goals were set for 2030 we only have 10 years to tackle most of the climate emergency problems that still needs an enormous and exponencial effort by people, companies and government.
Coincidently or not, just this week I've been participating in The Climate Reality Change Training Corps with Al Gore. It has been a life time opportunity to better understand with scientific numbers and data what are exactly the challenges in climate change that the planet are facing and what we have to do about it. In this global training, 10,000 people are participating around the world. We have been engaging in training, research, networking and all tools necessary to act within each and everyones circles of influence.
Telling this is important to highlight that Porritt's book is about inspiration and the power of hope also. The reduction of Greenhouse gas for instance which should have been reduced significantly by now after Eco 92 Conference in Rio have had, in the other hand, only grew which led us now to an emergency of making the double effort to keep the raising in temperature below 1,5 celsius until the end of the next decade.
He believes that what we have seeing happening for the COVID19 crises where people, society, NGO's and companies united against this global emergency, the same could be done with the climate crises. Perhaps, climate activists and more conscious consumers will be the ones to push the transition. We hopefully will be hearing more and more by Youngers like Greta Thungberg: "How dare you"? How dare you say that it is too late and that nothing can be done?